Die folgenden Artist Lecture Series Vienna Opinion Publikationen sind verfügbar.
The following Artist Lecture Series Vienna Opinion publications are available.
Eva Seiler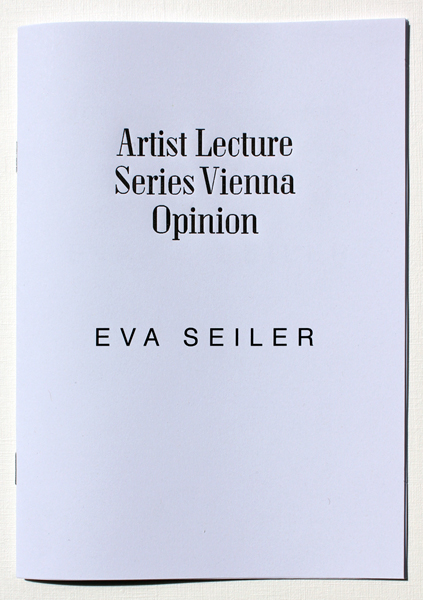 Adriana Lara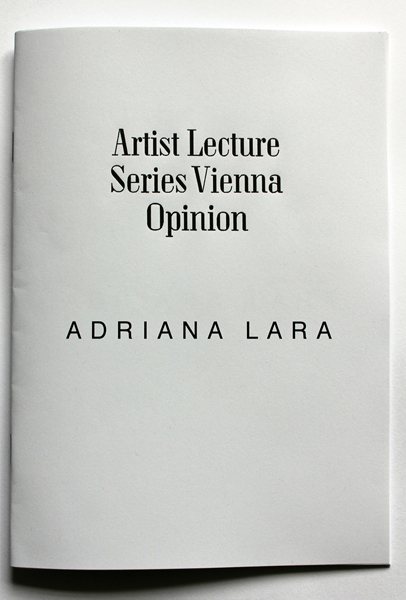 Available in:
Kunsthalle Wien Shop
Salon für Kunstbuch
, Luftbadgasse 16, 1060 Vienna
SECESSION
, Friedrichstraße 12, 1010 Vienna
In Libraries:
Basis Wien
Österreichische Nationalbibliothek
Vienna University Library
Wienbibliothek
Letterpress cover printed on recycled paper by Neue Satz Wien

A project by Ezara Spangl and Rainer Spangl

Gedruckt mit Unterstützung der Universität für angewandte Kunst Wien.