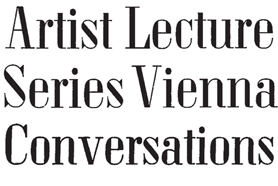 Die folgenden Artist Lecture Series Vienna Conversations Publikationen sind verfügbar.
The following Artist Lecture Series Vienna Conversations publications are available.
Heather Guertin
Ezara Spangl


Dan Devening
Rainer Spangl


James Lewis
with Marianne Dobner


Chadwick Rantanen
with Ezara Spangl and Rainer Spangl


Gaylen Gerber
with Eva Badura-Triska


Avery Singer
with Annette Südbeck


Philipp Schwalb
mit Lorenzo Bernet


available: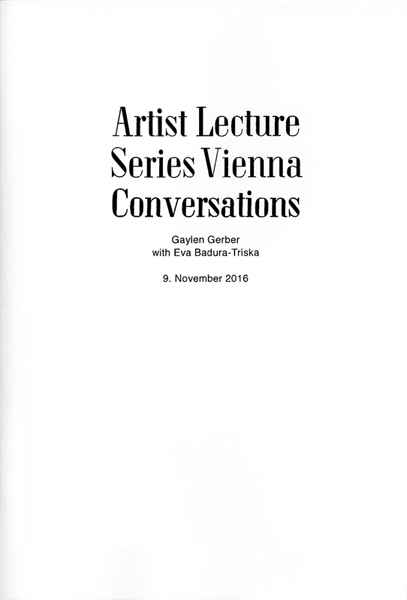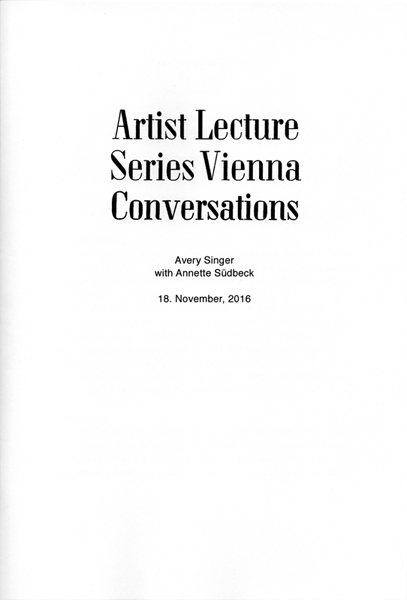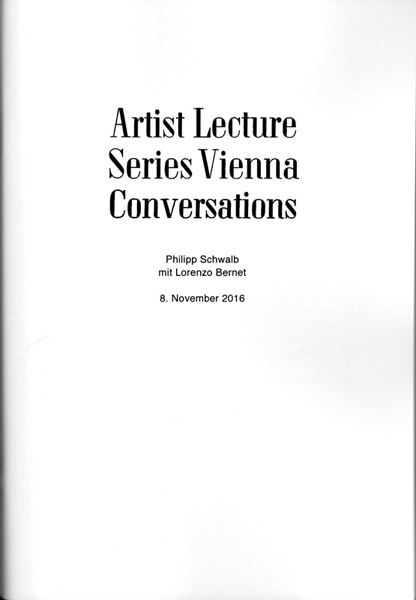 In Shops:

Kunsthalle Wien Shop
Salon für Kunstbuch, Luftbadgasse 16, 1060 Vienna
SECESSION, Friedrichstraße 12, 1010 Vienna
In Libraries:

Basis Wien
Österreichische Nationalbibliothek
Vienna University Library
Wienbibliothek





Gedruckt mit Unterstützung der Universität für angewandte Kunst Wien.