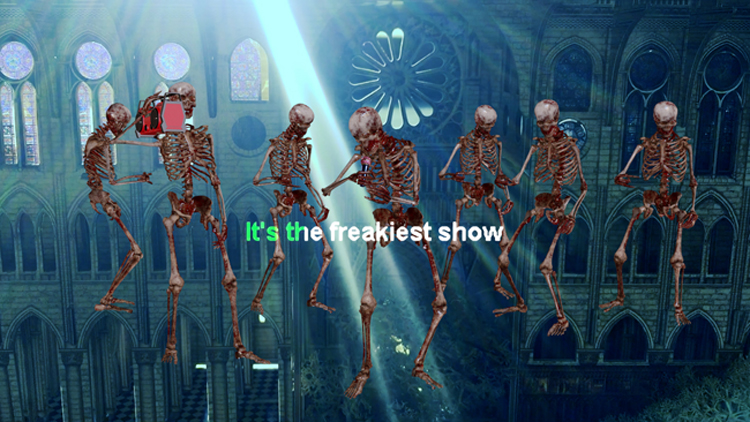 (c) Chin Tsao 2023
Chin Tsao
's (曹晶) practice encompasses sculpture, installation, music, performance, and new media. She is fascinated by material artificiality as a narration of human memory and history. Tsao's ceramics and porcelain works are inspired by historic styles such as Rococo and Art Deco. In her works, she creates an anachronistic setting to address the historic events between the East and the West, as well as the hybridization of the past and the future. Their appearance overlaps in our perception of time with the shifting identities of a post-globalized culture.
She obtained her MFA at University of Applied Arts in Vienna. Her works were exhibited at Kunsthalle WIen (AT), Nevven Gallery (SE), Galerie Martin Janda (AT). She has performed at Rote Bar/ Volkstheater Wien (AT) and mumok (AT). She also curated a series Vienna based event EPHEMEROS which aims to support emerging artists and queer-feminism community.
She now lives and works in Vienna.
https://chintsao.info/
Chin Tsao
umfasst Skulptur, Installation, Musik, Performance und neue Medien. Sie ist fasziniert von materieller Künstlichkeit als Erzählung menschlicher Erinnerung und Geschichte. Tsaos Keramik- und Porzellanarbeiten sind von historischen Stilen wie dem Rokoko und dem Art déco inspiriert. In ihren Werken schafft sie einen anachronistischen Rahmen, um die historischen Ereignisse zwischen Ost und West sowie die Hybridisierung von Vergangenheit und Zukunft zu thematisieren. Ihre Erscheinung überschneidet sich in unserer Zeitwahrnehmung mit den sich verschiebenden Identitäten einer postglobalisierten Kultur.
Sie erhielt ihren MFA an der Universität für angewandte Kunst in Wien. Ihre Arbeiten wurden in der Kunsthalle WIen (AT), der Galerie Nevven (SE) und der Galerie Martin Janda (AT) ausgestellt. Sie hat in der Roten Bar/ Volkstheater Wien (AT) und im mumok (AT) gespielt. Sie ist auch Kuratorin der Wiener Veranstaltungsreihe EPHEMEROS, die aufstrebende KünstlerInnen und die Queer-Feminismus-Community unterstützen unterstützen soll.
Sie lebt und arbeitet jetzt in Wien.
https://chintsao.info/
Artist Lecture Series Vienna on instagram
Artist Lecture Series Vienna on facebook
© 2009 - 2023 Artist Lecture Series Vienna